Professional set of hair cosmetics
The professional hair care kit is the answer for the most demanding hair lovers! The shampoo with conditioner is designed for daily care of weak, damaged, dry hair for both men and women.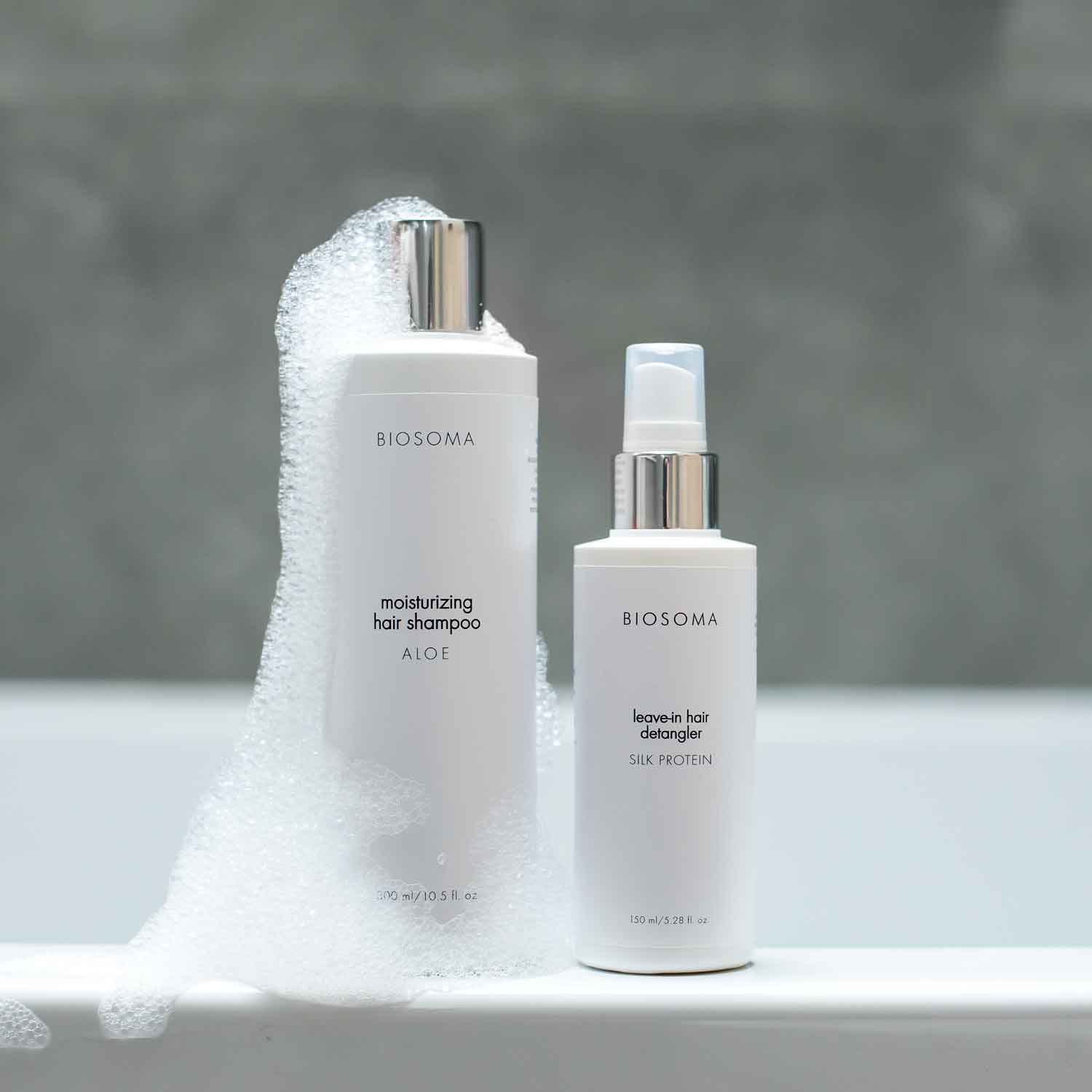 Moisturizing hair shampoo
The shampoo excellently cleanses the scalp of all impurities, excess sebum, dead skin cells and residues of hair styling products. Thanks to the content of vitamins, amino acids and plant extracts, ie. Nettle root or Pine Bark creates the perfect environment for hair growth. They grow faster and are noticeably stronger, more resistant to damage and shinier. The shampoo additionally lifts them slightly at the roots, making the hairstyle delightfully light and naturally voluminous.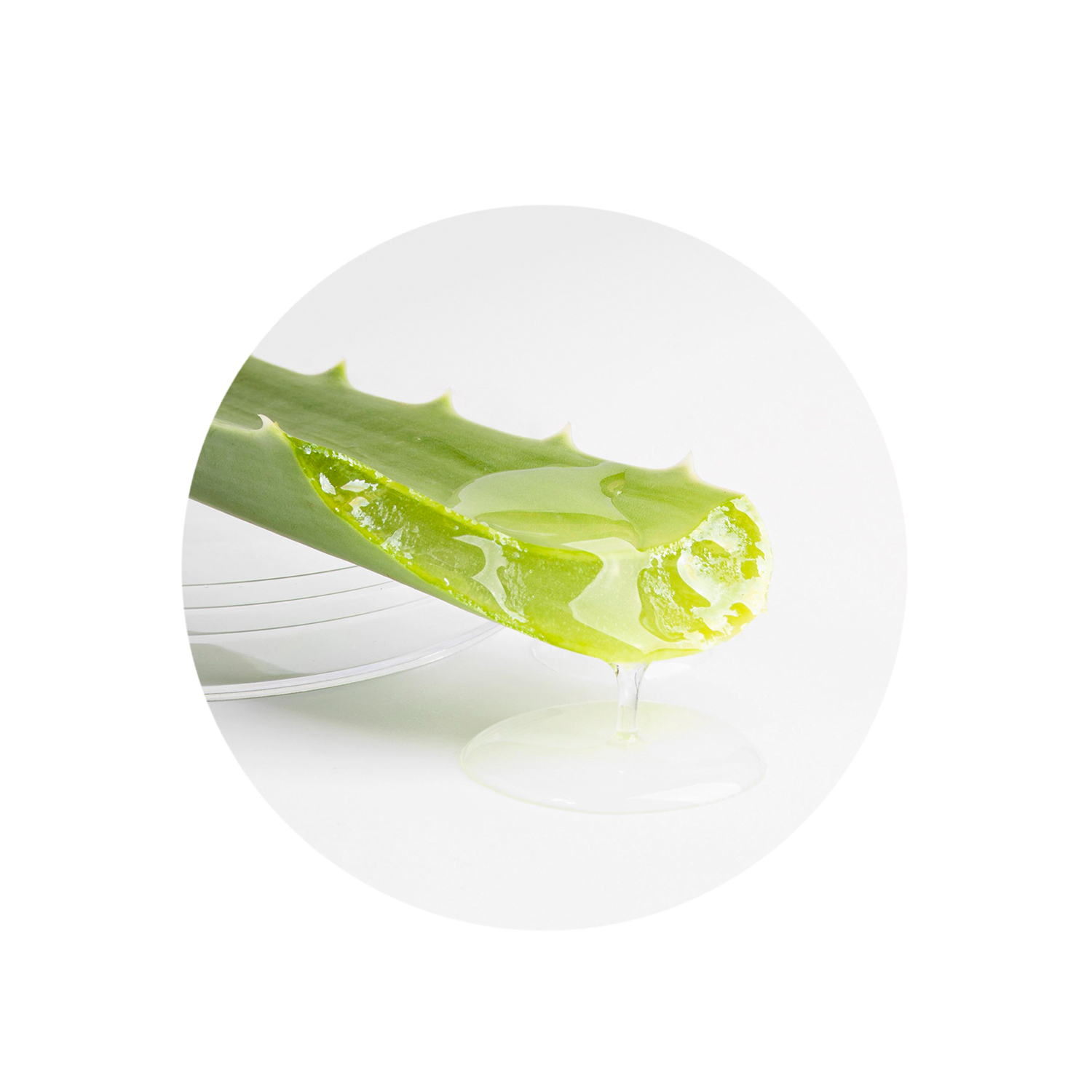 Aloe vera
Aloe vera calms an itchy scalp, especially in seborrheic dermatitis (dandruff). In addition, aloe vera deeply cleanses oily hair – it cleanses the hair shaft, removing sebum and residues from other hair products, while making hair healthier, shinier and softer. Strengthens and regenerates hair strands.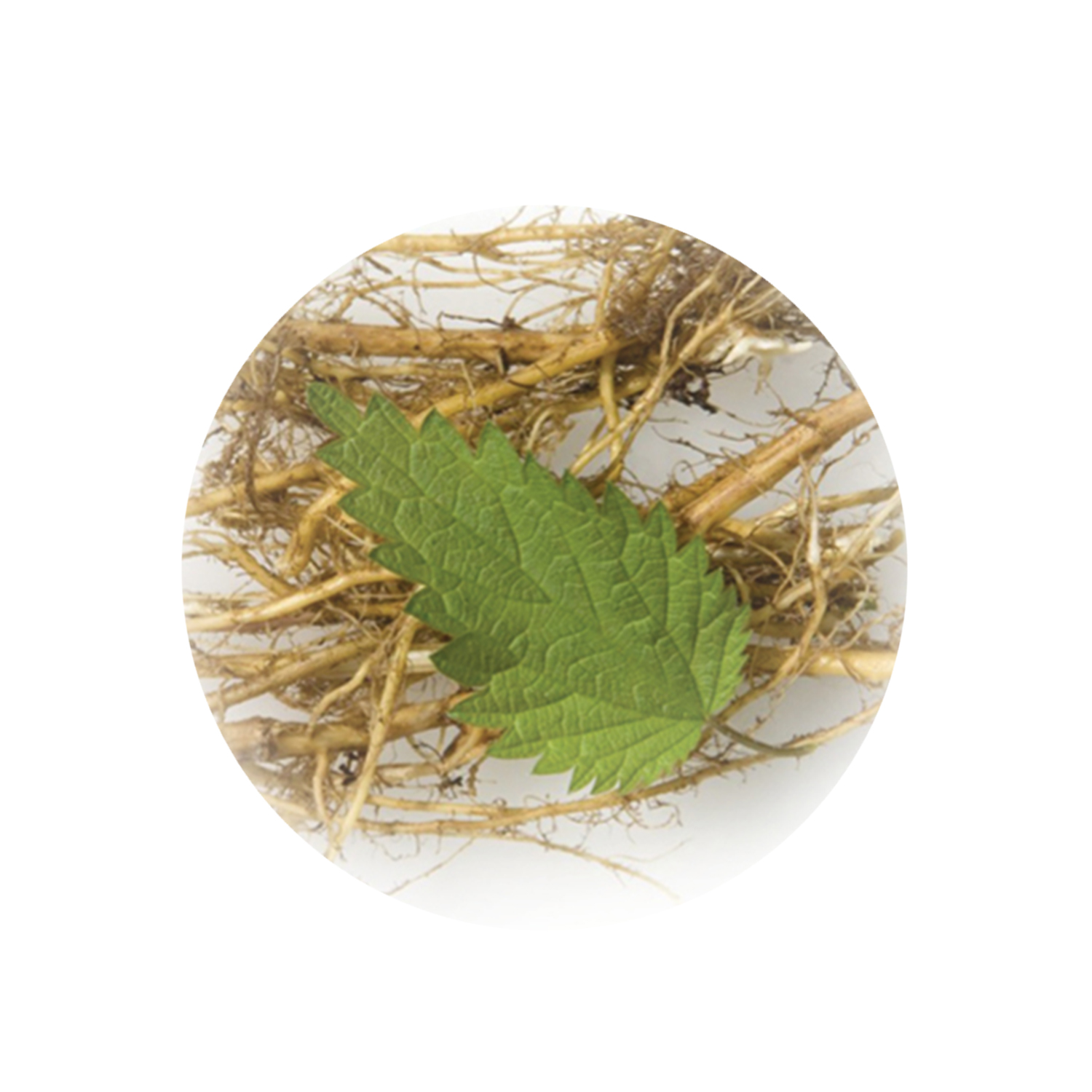 Nettle root
Nettle root extracts have the potential to block dihydroxytestosterone (DHT), which is a hormone whose production in huge quantities can disrupt hair follicles. Scientific studies have shown that nettle root extract can block the production of this hormone and thus help fight hair loss.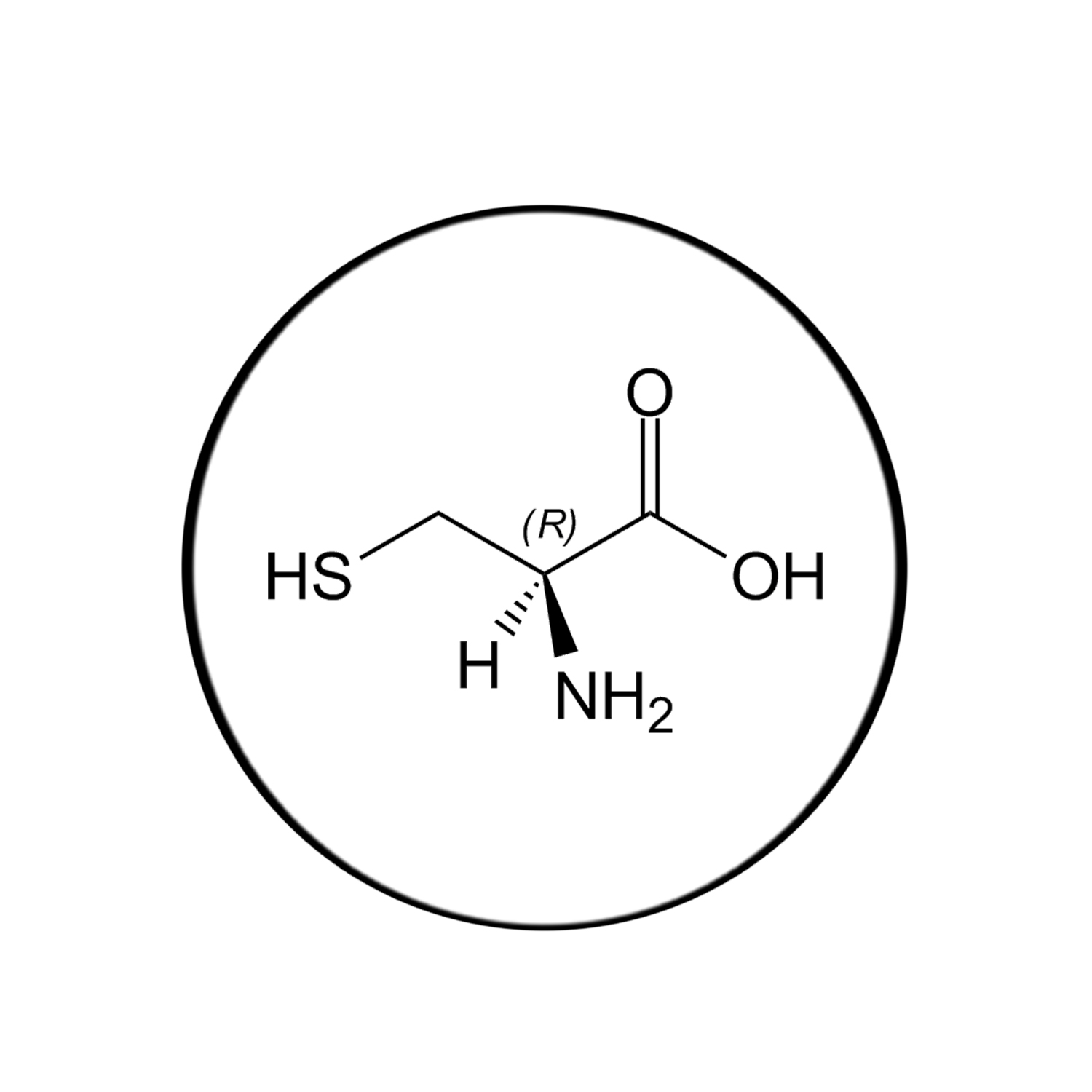 Cysteine
Cystine is an amino acid that plays a very important role in the keratinization process, as it is the basic building block of keratin. It works on hair quickly and effectively, and even reduces excessive hair loss. Thanks to the presence of a sulfur atom, it can save even very damaged hair by restoring its density and healthy shine.
Other ingredients
Pine Bark extract – the most potent of the known plant-based antioxidants, more powerful than vitamin E, vitamin C or coenzyme Q10. It is able to regenerate inactive vitamin C and protect vitamin E from oxidation extending the duration of both compounds in the body. It contains 40 biologically active flavonoids, including proanthocyanidins.
Vitamin E – improves the condition of skin membranes, moisturizes, properly lubricates, regenerates and nourishes. Thanks to this vitamin, the sebaceous glands work properly, which affects the overall condition of the scalp, and thus the hair. The hair becomes shiny, properly moisturized, smooth and simply beautiful.
d-Panthenol – otherwise known as provitamin B5, a derivative ofpantothenic acid, which occurs naturally in the skin, nails and hair. The deficiency manifests itself, among other things. brittleness of nails or increased hair loss, dulling of hair. D-panthenol therefore has a moisturizing effect and restores the hair's natural shine and healthy appearance.
Proline – an amino acidthat plays an important role in the production of collagen and keratin. It also shows a strengthening effect on hair follicles, which is why it is used in preparations againsthair loss.
Arginine – is involved in the production of melanin, which is responsible for hair color. Arginine has a rapid elasticity and strengthening effect on hair: it helps restore dry and damaged hair, stimulates the growth of strong hair.
Moisturizing leave-in conditioner with silk proteins
Professional moisturizing leave-in conditioner for easy detangling is a conditioner that does not weigh hair down. Formulated for daily use, it gives instant softness and nourishment. The atomizer provides convenient application. Thanks to plant-based additives, hair roots and skin will be nourished, and hair will be strengthened and smoothed.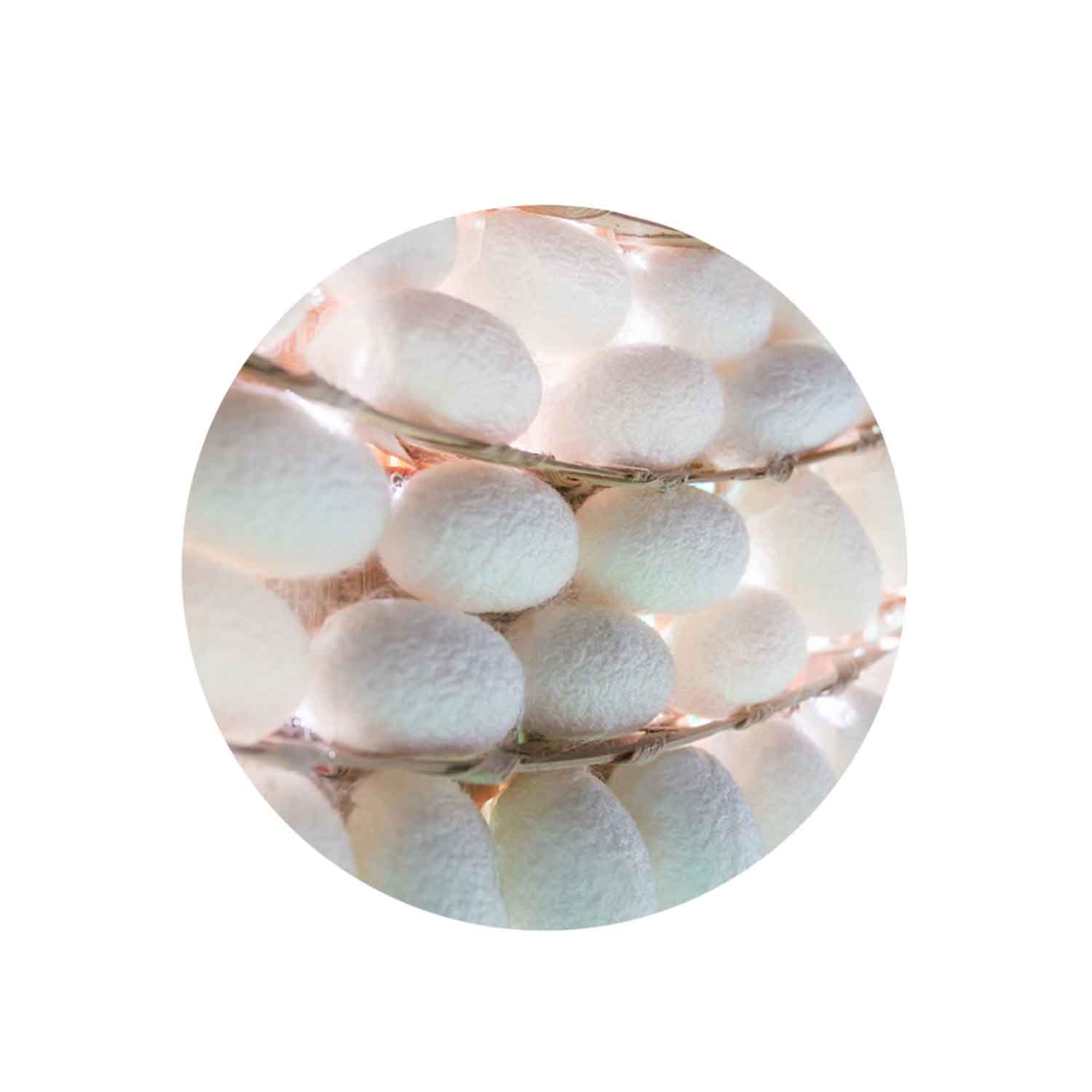 Silk proteins, thanks to their content of cysteine, one of the main amino acids necessary for the production of keratin, strengthen the hair shaft and help rebuild the hair structure. Silk proteins help retain moisture on their surface and form a thin film (protective membrane) on the hair shaft. It makes hair more manageable, less static, flexible, soft, looks healthy and maintains a light, silky shine.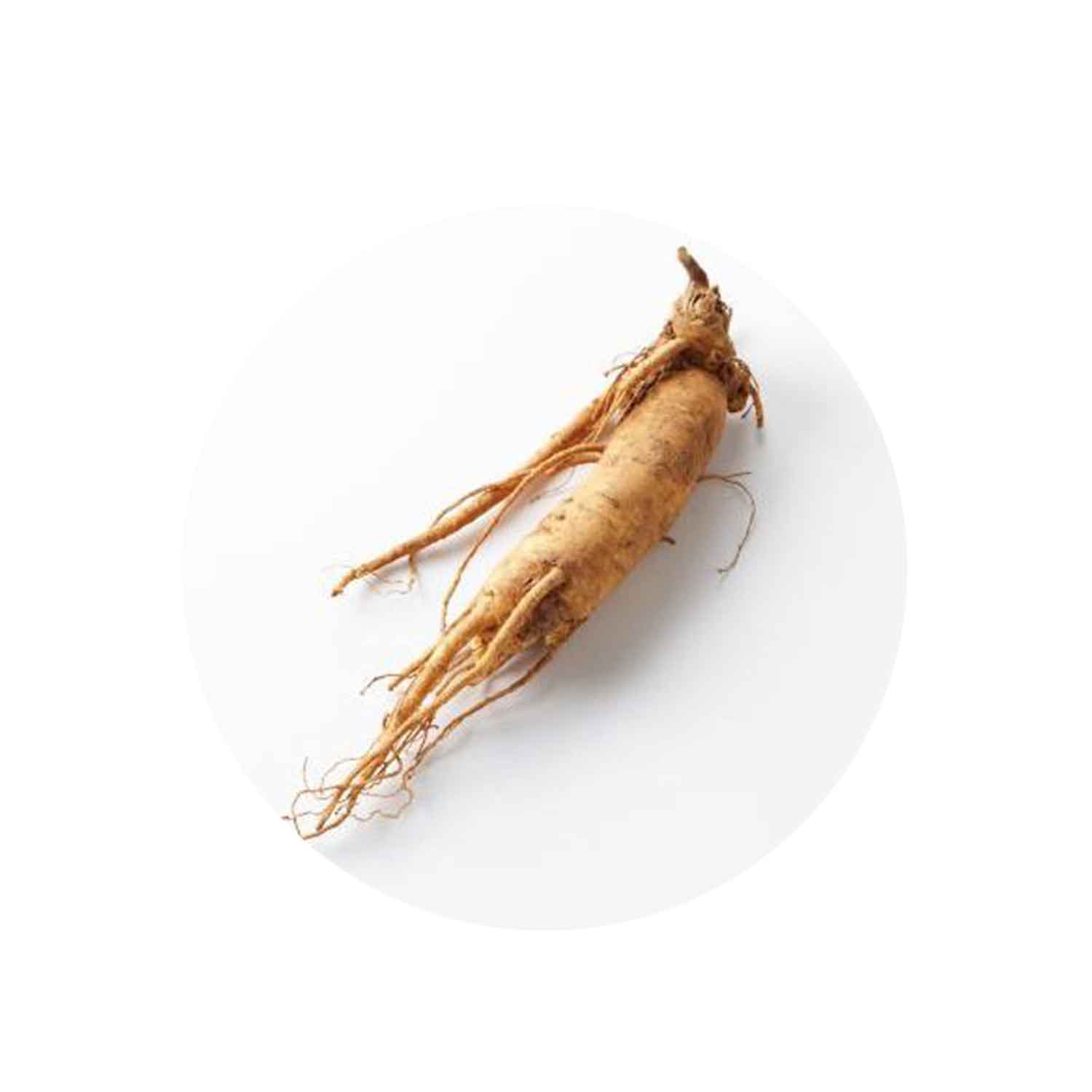 Ginseng root contains about 200 active substances. Its action is mainly antioxidant, revitalizing and improving blood circulation in the skin. And better blood supply to the skin means easier hair regeneration processes. The ginsenosides, glycosides, vitamins B1, B2 and C, proteoglycan and amino acids contained in ginseng have a protective effect against free radicals and strengthen the hair matrix. Hair falls out less and new hair grows back stronger.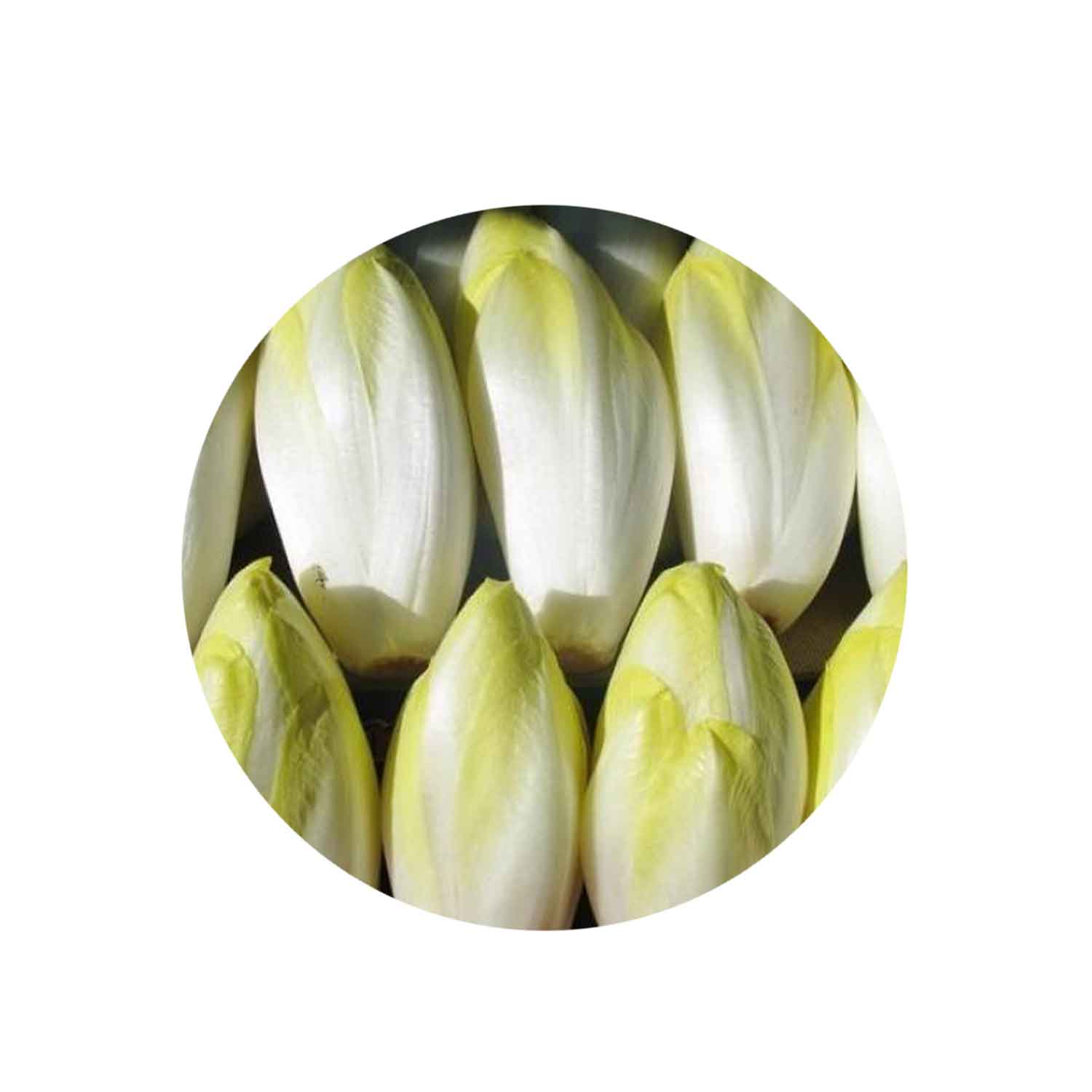 Inulin is a fructan belonging to the polysaccharide group, obtained by extraction first from chicory root or, less commonly, from topinambur root, then purified enzymatically. Inulin in hair cosmetics makes hair smooth and adds shine. It has the natural ability to retain lipophilic ingredients and essential oils on the skin and hair – thus prolonging their effect and making the skin and hair smooth, silky and pleasant to the touch.
AQUA, COCAMIDOPROPYL BETAINE, DISODIUM LAURETH SULFOSUCCINATE, SODIUM LAURYL SULFOACETATE, DECYL GLUCOSIDE, HYDROXYPROPYL GUAR HYDROXYPROPYLTRIMONIUM CHLORIDE, ALOE BARBADENSIS LEAF POWDER, URTICA DIOICA (NETTLE ROOT) EXTRACT, PINUS PINASTER EXTRACT, TOCOPHERYL ACETATE, PANTHENOL, CYSTEINE, PROLINE, ARGININE, POLYQUATERNIUM-10, BENZYL ALCOHOL, PARFUM.
AQUA, BIS-(ISOSTEARYOL/OLEOYL ISOPROPYL)DIMONIUM METHOSULFATE, GLYCERIN, PEG-7 GLYCERYL COCOATE, CETYL ALCOHOL, POLYGLYCERYL-4-CAPRATE, MYRISTYL ALCOHOL, SERICA, INULIN, PANAX GINSENG ROOT EXTRACT, CETRIMONIUM CHLORIDE, POLYQUATERIUM-10, BENZYL ALCOHOL, PARFUM.