Skin perfecting – Acne serum with salicylic acid 2% and LHA 0.5%
Exfoliating night acne serum with 2% salicylic acid and 0.5% LHA acid is undoubtedly your ally in the fight against skin imperfections. Salicylic acid narrows pores, clears blackheads and has an anti-acne effect. In addition, it soothes inflammation, reduces discoloration and smooths skin texture. The result? Silky smooth, cleansed and even complexion.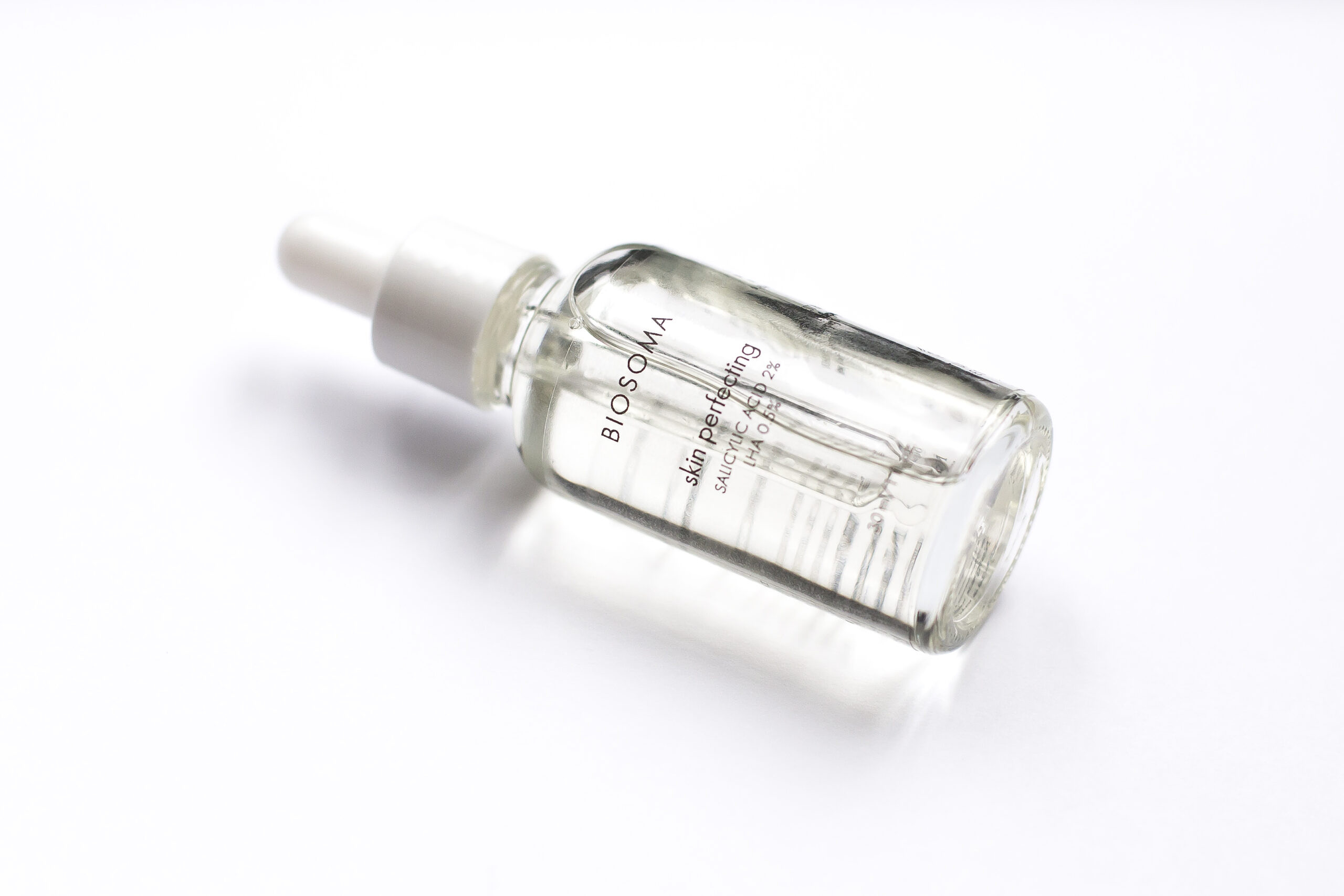 Directions for use
In the evening, use 2-3 drops after cleansing the skin and toning. Then apply a cream or your favorite oil. When using, avoid the sun.
Key ingredients
Salicylic acid, LHA acid.
Composition
ISOAMYL LAURATE, ORYZA SATIVA SEED OIL, CAMELLIA KISSI SEED OIL, SQALANE, SALICYLIC ACID, CAPRYLOYL SALICYLIC ACID, TOCOPHERYL ACETATE.
Tip
If you want to take even more care of your complexion, use the salicylic acid serum together with the light TRUSKAWSKA cream.