PAPAJA active face wash gel
Moisturizing and sebum-regulating PAPAJA active face wash gel cleanses and removes makeup. Thanks to the use of natural washing substances, it is effective, yet incredibly gentle. Natural ingredients energize, soothe irritation, provide a feeling of comfort and refreshment. It is not drying or "astringent."
The gel is a vegan cosmetic. It does not have ingredients with contraindications for pregnant women.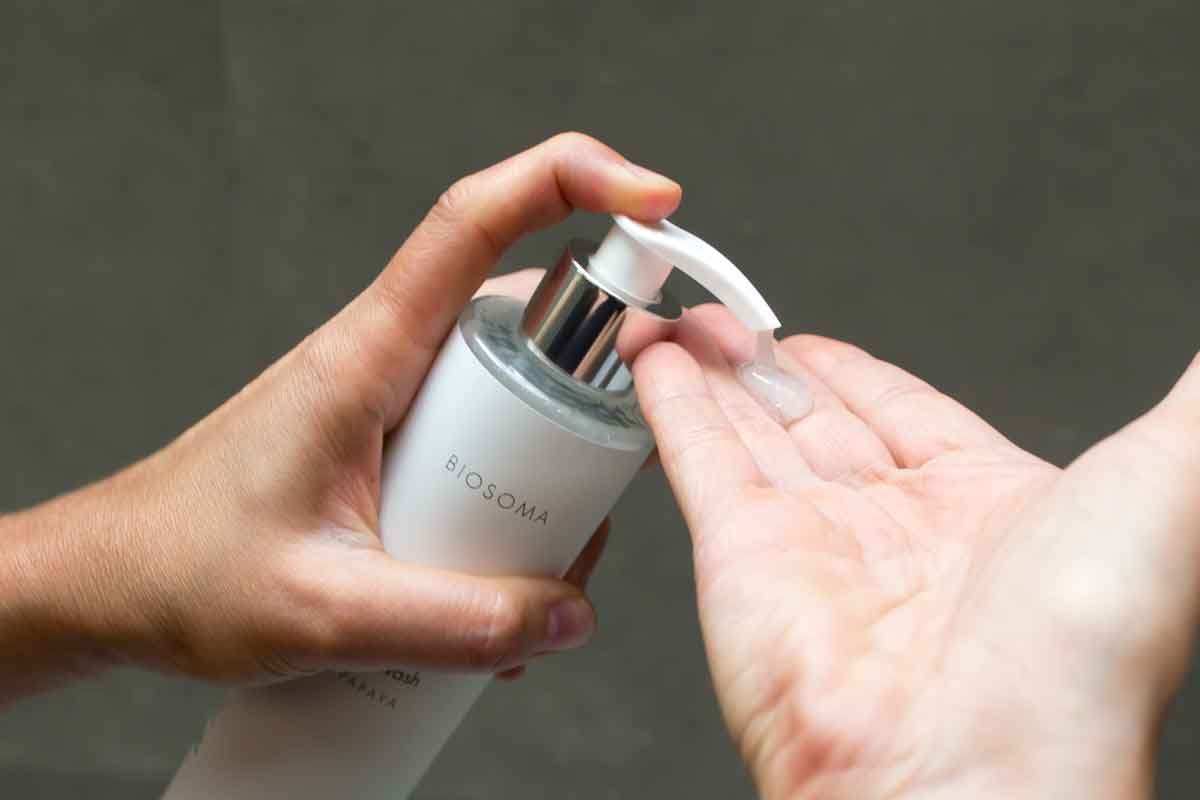 Composition
AQUA, DECYL GLUCOSIDE, COCAMIDOPROPYL BETAINE, POLYGLYCERYL-4-CAPRATE, XANTHAN GUM, MARANTA ARUNDINACEA ROOT POWDER, BETAINE, ISOAMYL LAURATE, LACTIC ACID, BENZYL ALCOHOL, RIBOSE, CARICA PAPAYA FRUIT POWDER, NIACINAMIDE, LACTOBACILLUS FERMENT, GLYCERIN, PHYTIC ACID, SODIUM BENZOATE, POTASSIUM SORBATE, PARFUM.
Key ingredients
Niacinamide (vitamin B3) – regulates sebum secretion, Lactobacillus ferment – restores the skin's natural microbiome, Ribose – provides energy so that important processes in the cell can take place, Betaine – moisturizes and smoothens, Lactic acid – moisturizes and gives softness, Papaya extract – thoroughly cleanses, moisturizes and firms the skin, Natural cleaning agents from coconut (surfactants) – cleans without irritating the skin
Directions for use
Apply to moistened facial skin and massage in circular motions. Rinse thoroughly with water. Apply morning and evening.
Facial cleansing gel for acne
The gel will work well for acne. It is thanks to the content of niacinamide that meringue will be able to regulate the sebaceous glands, thereby reducing sebum secretion. While Lactobacillus Ferment will restore the natural microbiome, the skin will be able to regain its natural bacterial flora.